INFOTEL ANNOUNCES THE ACQUISITION OF ADDAX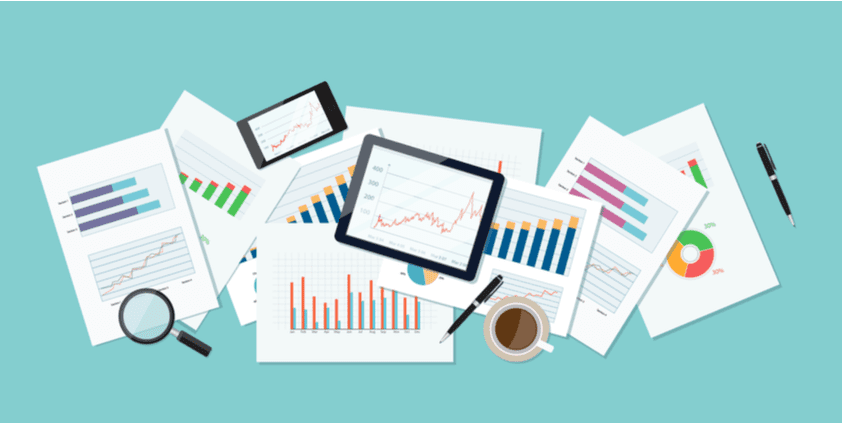 Infotel announces the acquisition of the company Addax
Infotel strengthens its presence in south east France and value-added services
Bagnolet, 3 December 2009
Infotel announced the signing of an agreement for the acquisition of the entire share capital of the IT consulting and services company Addax, based in Sophia Antipolis (Alpes-Maritimes). The operation is line with Infotel's development strategy, for complementary business activities/clients and for geographical coverage.
AN OPERATION IN LINE WITH INFOTEL'S EXTERNAL GROWTH EXPECTATIONS
The incorporation of Addax in the Infotel group is in keeping with the roadmap Infotel has established in terms of external growth.
Within 20 years and with fifty employees, Addax has become a leading player in high value-added services for major regional and international customers. With two offices, in Sophia Antipolis and Aix-Marseille, Addax provides services to regional, national and international companies and carries out 50% of its activity outside France.
Addax offers its expertise to customers like:
EPO (European Patent Office), Empolis Bertelsmann, ITER, Amadeus or even Eurocopter, on an international scale;
PROBTP, Allocations Familiales, CMA-CGM, Bayer, Française des jeux, or even Leclerc Group, throughout France;
and SMEG (Société Monégasque d'Électricité et de Gaz), CHPG (Princess Grace Hospital Centre, Monaco), Government/Palace of Monaco or SBM (Société des Bains de Mer de Monaco), Crédit Agricole PACA at a regional level.
Addax addresses Infotel's goal of covering south east France and strengthens its top-level presence for major clients, in the same way it has been able to do in the Grand Ouest region with Odaxys. Infotel looks to maintain all Addax's resources and contracts and will take steps in the coming months to develop commercial synergies with Addax.
AN ECONOMIC MODEL AND PROFITABILITY STANDARDS IN KEEPING WITH INFOTEL'S
Addax had a turnover of € 5 M in 2009 (as opposed to € 4.6 M in 2008), with 8% growth, for an operating margin of 14%.
Addax performs 50% of its services as service contracts or projects and 50% as in-house. Its capacity to accompany customers in the long term has translated into an annual recurring turnover of 80% with existing customers.
These elements of its economic model make it comparable to Infotel and are key in its integration into the group.
Infotel had an organic growth of 4.6% in the third quarter of 2009.
SELF-FUNDED ACQUISITION, IMMEDIATE OPERATION
Infotel was able to fund the acquisition of Addax with its own resources. The company will be consolidated in the Group's accounts as of 2010.
From an operational point of view, start up will be immediate, as teams are already working on contracts and tenders together.
Jean-Marie Meyer, Deputy Chief Executive Officer at Infotel, will take over operational management of Addax, while M. Costabel shall be responsible as CEO of Addax.
Bernard Connes-Lafforet, Chairman of Infotel, is pleased with this operation which strengthens the Group's positioning: "With their respective and complementary assets, Addax and Infotel are capable of responding to a wide-range of tenders. The potential synergies between the two companies are evident on numerous fronts: in terms of patents, and the sales plan, notably in the fields of Aeronautics and Government. Infotel has the financial means that enables it to be open to other opportunities for external growth. I would like to welcome the entire Addax team that joins us to continue the Group's development. "
"This approximation with Infotel is the start of a new era for Addax: for our customers, firstly, who will have access to a wider number of resources and competences. For the entire Addax team, who join a strong Group in terms of suppliers and multiple customer references. I'm convinced this approximation is very positive both for our customers and our employees and it will be a resounding success", says Alain Costabel, chairman of Addax.
About Infotel
Listed on Compartment C of Euronext Paris since January 1999 (ISIN code FR0000071797), Infotel is an expert in database management and web applications. At the cutting edge of technology innovation, Infotel develops its expertise in two complementary divisions: IT services and high-tech software publishing. As part of its "Aimbition 20012" plan, Infotel has set itself two major goals: perform almost all service provision from its service desks, and become a front-line player in dematerialisation. In 2008, Infotel had a turnover of € 88.5 M.