2009 ANNUAL RESULTS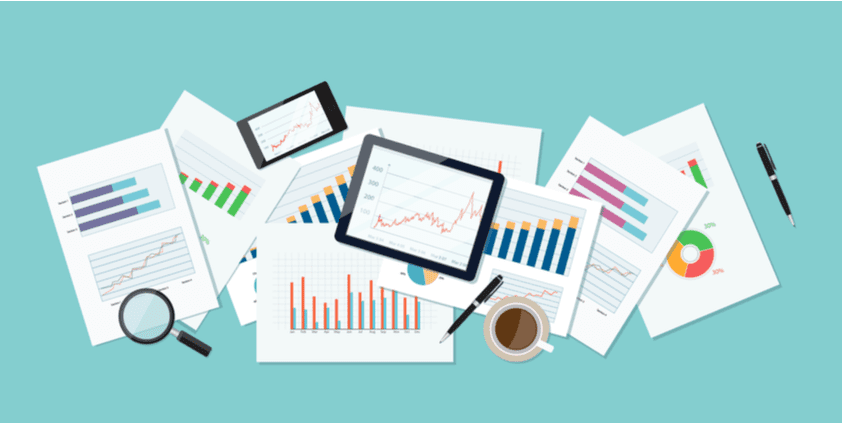 Annual results 2009
Targets met in a less favourable economic context
Good performance in activity and margins restored in H2
Dividend: 2 euros per share
Bagnolet, 11 March 2010
| | | | |
| --- | --- | --- | --- |
| In €M | 2009 | 2008 | Δ 2009 / 2008 |
| Q1 | 22.2 | 22.9 | (3.3%) |
| Q2 | 20.7 | 21.4 | (3.3%) |
| Q3 | 21.9 | 20.9 | + 4.6% |
| Q4 | 24.4 | 23.2 | + 5.0% |
| Annual Turnover: | 89.2 | 88.5 | + 0.8 % |
| – where Services Turnover | 83.6 | 82.7 | + 1.0 % |
| – where Software Turnover | 5.7 | 5.8 | (2.5 %) |
| Operating Income | 7.0 | 9.0 | – 22.5% |
| In % of turnover | 7.8% | 10.1% |   |
| Net Profit | 5.2 | 6.8 | – 22.9% |
| In % of turnover | 5.9% | 7.6% |   |
GOOD PERFORMANCE IN ACTIVITY (+0.8%)
In a less favourable market that weighs on the entire IT sector, Infotel closed 2009 with 0.8% growth of its turnover, € 89.2 M, the last two quarters witnessing a progressive recovery in growth.
This good performance in activity, in a difficult climate, has been brought about by the healthy Services division (93.6 % of turnover) which grew at 1.0 %, €83.6 M having re-established its inter-contract rate at low levels.
Software (6.4% of turnover) showed a slight decline at € 5.7 M (€ -0.1 M), while it continues to give good performance in terms of software sales by IBM. The work done to generate sales prospects in the dematerialisation market in 2009 continues and should contribute to growth of the Software division over the coming months.
RESULTS: GRADUAL RECOVERY OF MARGINS IN SECOND HALF
The operating income of the year was € 7M (7.8% of turnover) and the net profit was € 5.2 M (5.9% of turnover).
These results include a 3.4% increase in operating expenditure, mainly due to a rise in staff-related expenditure which represented 49.8% of turnover in 2009 (€ 44.27 M) as opposed to 46.8% in 2008 (€ 41.48 M). During the year, the average workforce went from 677 to 727 employees, while external sub-contracting costs remained stable at € 29.24 M (32.8% of turnover).
Nonetheless, after a first half marked by ongoing pressure on prices, during which Infotel has chosen to maintain its investment plan (new service desks, extension of ISO and CMMi qualifications, continue recruitment…), the Group gradually recovered its margins during the second half, in line with expectations.
Hence the operating margin went from 4.4% in the first half to 10.9% in the second, 7.8% on the total year (as opposed to 10.1% in 2008). In parallel the net margin went from 3.4% in the first half to 8.2% in the second, 5.9% on the total year (as opposed to 7.6% in 2008).
The financial situation of Infotel at 31 December 2009 proves to be particularly solid, with € 34.1 M equity, a significant net cash of € 19.8 M and no debt.
DIVIDEND PROPOSAL: 2 EUROS PER SHARE
The Board of Directors proposed to the Shareholders' Meeting of 26 May 2010 the payment of a dividend of 2.0 euro per share for 2009.
FORECAST FOR 2010: EXCEED €100 M
Given the trend observed in the second half of 2009, Infotel is optimistic about the coming months and expects to exceed € 100 M in turnover in 2010, with a growth of margins.
New opportunities have arisen for both Services and Software:
for Services, the Group reinforced its national coverage with the acquisition of Addax at the start of the year. This new company, well established in south east France, clearly illustrates the strategy for proximity in its services desks implemented by Infotel and will contribute to results in 2010. In addition, the Group continues its high-range service provision policy, notably with ERPs with SAP;
as regards Software, the launch of a computer-aided testing software (TAO2) during the first half should bring its first results from 2010 and the development of a new software commercialised by 2010 will add to growth in 2011. Furthermore, the dematerialisation market represents an axis of strategic development for Infotel and should enable the Group to leverage its dual "software/services" expertise.
Next meeting:
Publication of Q1 2010 turnover: 5 May 2010 (after trading)
About Infotel
Listed on Compartment C of Euronext Paris since January 1999 (ISIN code FR0000071797), Infotel is an expert in database management and web applications. At the cutting edge of technology innovation, Infotel develops its expertise in two complementary divisions: IT services and high-tech software publishing. As part of its "Ambitions 2012" plan, Infotel has set itself two major goals: perform almost all service provision from its service desks, and become a front-line player in dematerialisation. In 2009, Infotel had a turnover of € 89.2 M