REVENUE FOR THE 1ST HALF OF 2009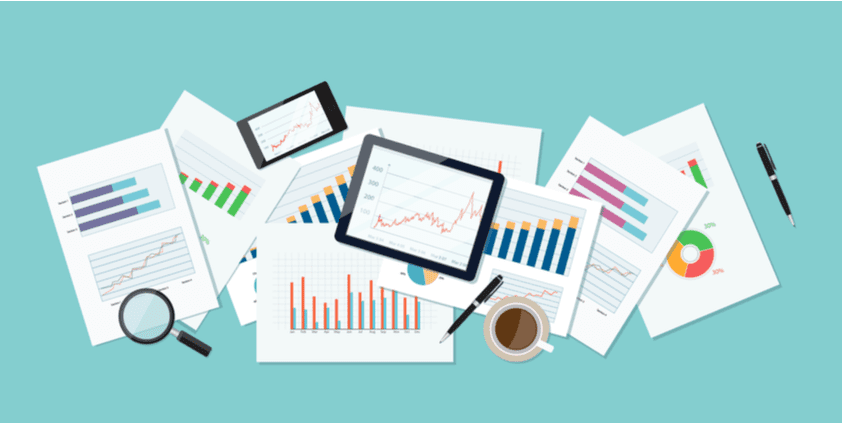 Results for H1 2009
Infotel remains focused and continues its development strategy
Bagnolet, 31 August 2009
| | | |
| --- | --- | --- |
| In €M, at 30 June | H1 2009 | H1 2008 |
| Turnover | 42.9 | 44.3 |
| – where Services Turnover | 40.1 | 41.5 |
| – where Software Turnover | 2.8 | 2.8 |
| Operating Result | 1.9 | 4.0 |
| In % of turnover | 4.4% | 9.0% |
| Net Result | 1.4 | 2.7 |
| In % of turnover | 3.4% | 6.2% |
GOOD PERFORMANCE IN ACTIVITY
The first half of 2009 was in line with the company's expectations and shows a good resilience in activity which only dropped 3.3% compared with the first half of 2008.
The Services activity gave a half-year turnover of € 40.1 M, with an inter-contract rate that remains very low (3.0%) The Service desks benefited from a positive sector dynamic in most of the markets where the Group is present: Infotel signed several new contracts in Banking, Aeronautics, and Power sectors, and the Automobile sector is on the increase.
The Software division has also displayed good resilience in sales with an almost stable turnover of € 2.8 M in the first half of the year. Infotel's expansion in the dematerialisation market has already been formalised with the signing of new contracts and it confirms the Group's capacity to enter into a very fragmented market undergoing formation.
ECONOMIC DOWNTURN IN PROFITABILITY IN THE FIRST HALF
The good performance of activity was accompanied however by a drop in profitability, due to two main factors: ongoing pressure on prices, and Infotel's desire to maintain its high-end positioning by motivating, long-term management of its human resources and to continue its investment plan. The start of new service desks and quality requirements have involved initial costs (infrastructures, platforms, training, ISO and CMMi qualification extension), which will be paid back over time. The developments on new software must extend sales and bring in new royalties.
Hence, staff-related expenditure increased 6.2% (€ 22.7 M vs. € 21.4 M in H1 2008) and external costs was 4.5% (€ 2.6 M vs. € 2.5 M), the increase compensated in part by a temporary adjustment in sub-contracting (€ 13.7 M as opposed to € 14.8 M in H1 2008).
In total, the operating margin represented 4.4% of turnover, as against 9.0% in the first half of 2008, and the net margin was established at 3.4% as opposed to 6.2% in H1 2008.
CONTINUING A PROMISING FUTURE INVESTMENT STRATEGY
Despite the slowdown in the market and according to its "Ambitions 2012" plan, Infotel continues its investment strategy designed to leverage its dual "software/services" expertise, prioritising consulting contract operations, and to become, in the medium term, a front-line player in dematerialisation.
The launch of new service desks as well as the development of new software and new combined service/software offerings are part of this investment which will contribute to future growth of the group from the end of 2009.
FORECAST FOR 2009: RECOVERY OF PROFITABILITY IN THE SECOND HALF
Considering the commercial actions in progress and the planned expansion in several projects, Infotel remains confident about the future.
For 2009, Infotel will work towards a turnover close to that of 2008, with a higher profitability than the first half. The royalties generated by the sale of software and the issue of several invitations for tender currently under negotiation will be positive factors in improving profitability.
The financial situation of Infotel proves to be particularly solid (net cash € 18.6 M at 30 June 2009 and absence of debt), enabling the Group to continue its development strategy while looking for potential opportunities for external growth.
Next meetings:
Participation in Midcap Event 21 & 22 September 2009
Publication of Q3 turnover 2009 : 21 October 2009 (after trading)
About Infotel
Listed on Compartment C of Euronext Paris since January 1999 (ISIN code FR0000071797), Infotel is an expert in database management and web applications. At the cutting edge of technology innovation, Infotel develops its expertise in two complementary divisions: IT services and high-tech software publishing. As part of its "Ambitions 20012" plan, Infotel has set itself two major goals: perform almost all service provision from its service desks, and become a front-line player in dematerialisation. In 2008, Infotel had a turnover of € 88.5 M.